Overview
Heating water is extremely expensive and requires an enormous amount of energy. Most of the domestic and commercial water heaters run either on gas, which is hazardous to nature or electricity, which is very expensive. Solar water heating system's ability to produce immaculate, cost-effective, and eco-friendly hot water needs has made it the most sought after alternate to electricity and fossil fuels.
The key components of the modern-day water heating solution are:
Zero energy-production cost
The solar collector uses energy from the sun which requires minimum maintenance and zero energy production cost. The only cost required is the installation of components to produce the energy, which is comparatively high for an initial investment. But these components work for a long duration of time, making the cost easily recoverable.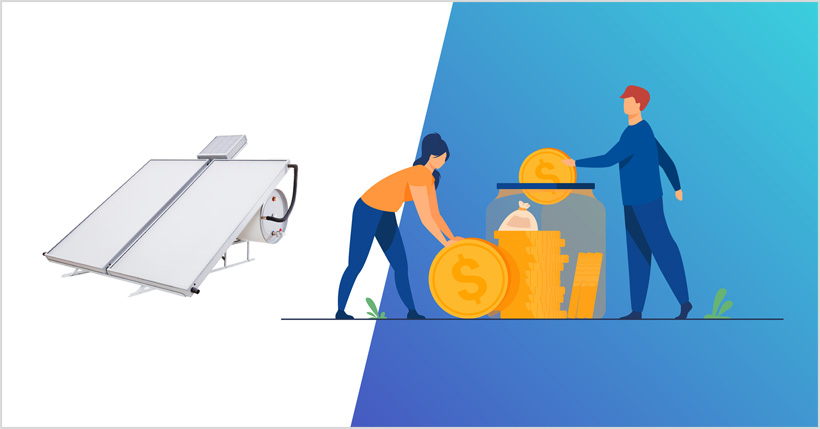 Easy installation
It can be installed both in vertical and horizontal spaces. Most of the solar water heaters are flexible enough to facilitate easy and quick expansion, depending on their requirements.
Efficient
The solar collector used in heating devices can convert up to 80% of the radiation into the heat energy without the help of an external source of energy, making it highly efficient. Also, the water storage tank is provided with an enamel powder coating to prevent corrosion and ensure bacteria-free water supply to deliver a better bathing experience.
Reduces cost
It functions entirely from the energy extracted from the sun, which reduces the cost incurred on electricity and other fossil fuels.
Reduces carbon footprint
It does not use any fossil fuel reducing carbon dioxide emissions to zero. This makes it a completely green, renewable, and environment-friendly water heating system
To conclude
Although the initial investment is higher, solar water heaters are extremely beneficial in the long term. They are the best alternative for any kind of water heating requirements. The modern devices and panels are designed to sustain any kind of water stains, corrosions, and ensure hygienic hot water supply.