LEADING SOLAR SOLUTIONS PROVIDER
Delivering excellence to enrich customer experience
Emmvee is an intelligent solar solutions producer born from an idea to implement green energy to better use. Our solar energy products are an amalgamation of cutting-edge technology and smart innovation for sustainable living. 
As a solar panel company, we aim at providing universally designed products to support all kinds of contemporary and lavish living. We have made continuous innovation in solar water heating systems and photovoltaic modules since inception in 1992. We have kept our priorities right, which is focused on our quality and service dedicated to our customers. With a premium positioning in PV modules, our quality of the offering, timeliness of execution, customised approach and smart engineering is what makes us different in the solution space.
Mission
Consistency, secure execution and installation of our projects ensure profitability with our EPC, rooftop and solar water heater solutions. All premium range products from the house of Emmvee are reliable and of top-quality. We are the solar energy company that keeps an open mind to endorse new-age technology and make improvements in our product range in a way that is intact with our values and care for our environment, community, customers and our stakeholders.
Vision
As one of the leading solar energy companies, our vision is to make every individual and organisation, energy independent by providing highly qualitative, innovative, cost-effective premium solar products and solutions that provide clean, reliable and sustainable energy around the world.
Values
Trust and Quality are Emmvee's core values – the entire team endeavours to deliver what is promised to reach total customer satisfaction. By continuously upgrading our products using advanced technology and manufacturing facilities, we strive to pass on the benefits to our customers. Being a customer-centric brand, we believe that what comes from the people has to be given back to the people many times over. We conduct our business fairly, with honesty and transparency. Our intention is to achieve the highest possible standards in our day-to-day work and in the quality of the goods and services we provide.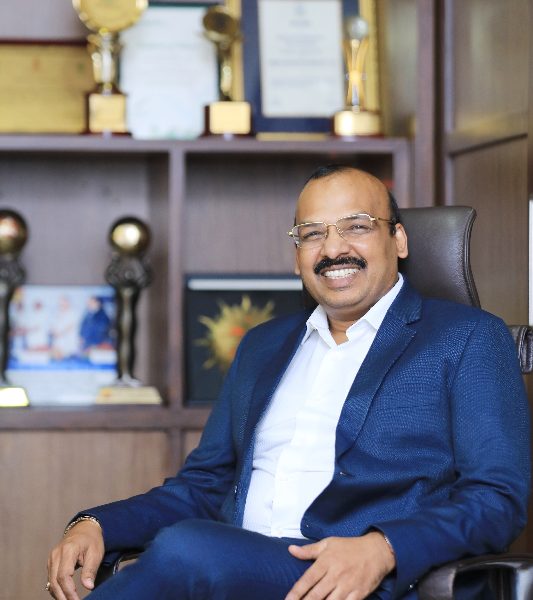 In the 1980s, the frequent power outages made our lives miserable. Since then, I dreamed of starting up a business that would eradicate this problem. My inspiration behind the foundation of Emmvee bloomed from this idea. I started Emmvee as a manufacturing industry, inspired to find a solution to the power problems with eco-friendly and greener energy. It also enabled my motive of employing as many people as possible. 
Since Emmvee's inception in 1992, the company has developed and innovated various expertise in Solar Water Heating Systems and Photovoltaic Modules. With our 650 employees and various suppliers placed in locations across the world, Emmvee can stand out through excellent customer service. The accessible support team at Emmvee assists the customers and offer solutions to all queries.
I believe, Emmvee stands on Reliability, Quality, Transparency And Customer-centrism. My mantra of success is to endlessly put efforts into hard work and never give up! Our brand's legacy will be engraved in quality and trust. At the end of the day, I aspire to continuously provide my consumers with a comfortable life with my products and services.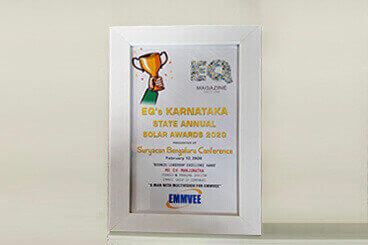 Business Leadership Excellence Award at Suryacon 2020
Managing Director Manjunatha awarded for excellence in vision and leadership
2020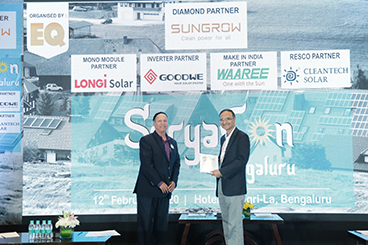 Solar Module Company of the Year
Emmvee Awarded for Outstanding Achievement in Solar Sector at SuryaCon 2020 Event
2020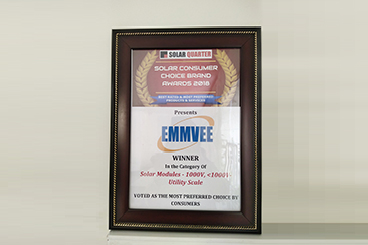 Solar Consumer Choice Brand Award
Once again voted as the most preferred brand for solar PV modules
2018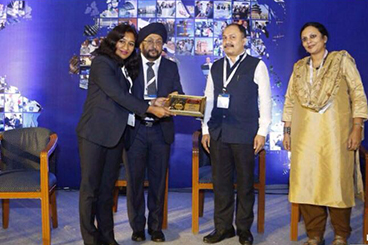 Winner of Consumer Choice Awards
Emmvee was voted by the consumers as the most preferred products and services brand
2017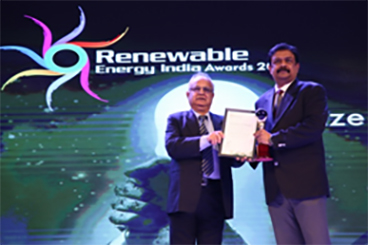 Solar PV Module Manufacturer of the Year
Awarded by SOFT DISK India's premier magazine and oldest publishers for IT and Electronics Industry
2016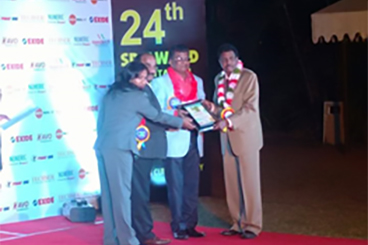 Leading RE Manufacturers-Solar Products
Emmvee Photovoltaic Power Pvt. Ltd. bagged this prestigious award given by Renewable Energy India awards
2016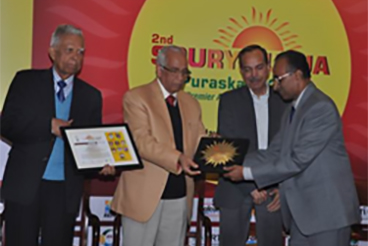 Sourya Urja Bhushan - Solar Power
In recognition of outstanding contribution in the solar sector by Solar Energy Forum of India (SEFI)
2015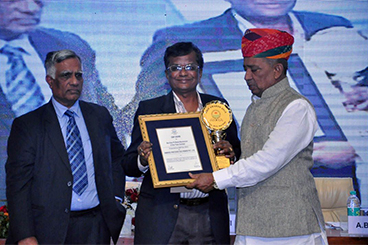 Best PV module manufacturer & Solar power developer
By Central Board of Irrigation and Power for outstanding performance in manufacturing PV modules
2014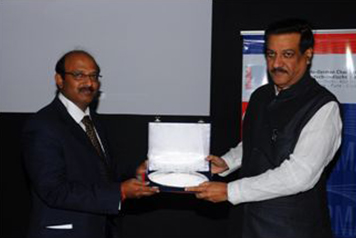 Outstanding Export Performance Economic Relations
Emmvee Photovoltaic Power Pvt. Ltd. was awarded by the Indo-German Chamber of Commerce
2011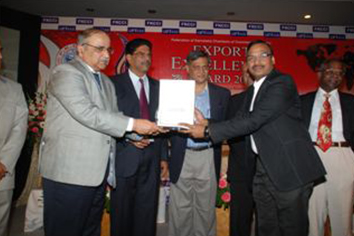 Best Manufacturer Exporter Award
The Federation of Karnataka Chamber of Commerce & Industry honoured Emmvee Photovoltaic Power Pvt. Ltd
2011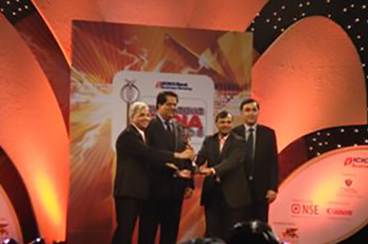 Best Performing SME Small And Medium Enterprise
Awarded by CNBC-TV18's Emerging India Awards in the category of "Power and Telecommunications Space"
2010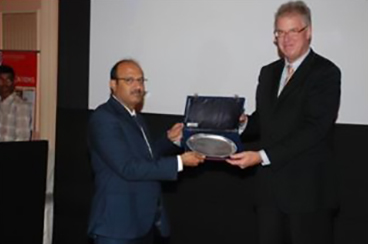 Indo-German Economic Relations
Was awarded by the Indo-German Chamber of Commerce to for the promotion of economic relations with Germany
2009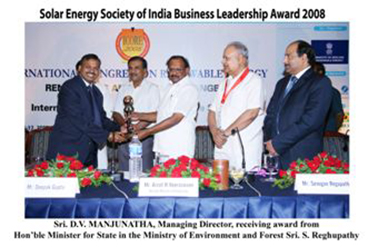 Business Leader Of The Year
The Solar Energy Society of India awarded Emmvee for being the most reliable solar products manufacturer
2008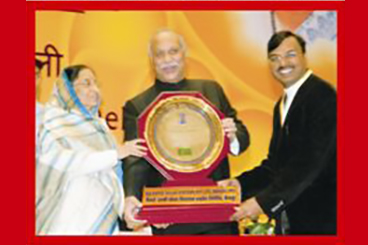 National Award 2002-2007
Awarded by the Ministry of New and Renewable Energy which was presented by then President of India
2007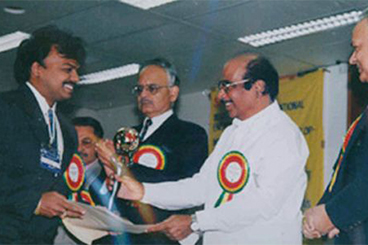 Young Entrepreneur Of The Year
Our founder was awarded by the Solar Energy Society of India on being the leading solar water heater manufacturer
2002
Emmvee Group of Companies
A stand towards positive growth
Emmvee Photovoltaic Power Pvt. Ltd. : 
Founded in 2007 as an establishment to develop and manufacture high-performance Photovoltaic (PV) modules and systems. Emmvee Photovoltaic is headquartered in Bengaluru and has active sales offices across India and Germany.
Within the solar energy industry, Emmvee has established its brand name owing to its expertise in the development of large-scale projects and EPC in India and Europe. Emmvee has successfully installed and commissioned solar PV projects 14 MW in North of Germany and 13 MW roof top and 140 + MW ground mounted in India. On 2018, Emmvee has accomplished a milestone of 1 GW of module supply. Also, It is an ISO 9001:2015, ISO 14001:2015 as well as OHSAS 18001:2007, IEC61215 and IEC61730 accredited organisation and our products maintain quality standards as they are constantly monitored throughout the manufacturing processes. Emmvee modules are certificated by UL and BIS and have a saltwater mist corrosion certification. It caters to leading distribution and installation companies across the globe including Europe and India. All photovoltaic modules and systems are successfully connected and are programmed to generate high yield to our customers worldwide.
Emmvee Solar Systems Pvt. Ltd. : 
Established in 1992, Emmvee solar water heating systems have grown to be the largest manufacturer of solar water heating systems in India and probably in Asia. It holds the largest market share in distributing its products under the brand name 'Solarizer' and is especially known for providing the best solar panels in Bangalore. We are an ISO 9001:2015 and ISO 14001:2015 certified company.